Level Pilot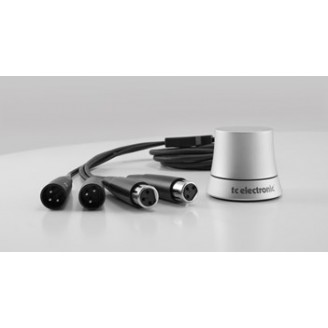 Product Code:
DAC And Monitor Controller
Reward Points:
0
Availability:
1
RM565
This Handy Gadget Puts You in Charge of Levels!
TC Electronic's Level Pilot gives you handy control of your stereo volume levels. Rather than having to lean way forward to grab a tiny volume knob, let the TC Electronic Level Pilot give you a convenient, great-looking desktop volume solution. It's sleekly designed, with a slip-free rubberized bottom plate - and it requires no extra power supply. Just connect it up via its fully balanced quad-core cable, and you'll be ready to make precise, high-resolution volume adjustments. It's all analog-controlled after the final D/A conversion, so you get the utmost quality with Level Pilot.
TC Electronic Level Pilot Features:
Finish: Sandblast Aluminum
Cabling: Fully balanced quad-core cable
Connectivity: 2x Female / 2x Male XLR
Potentiometer: Bourns stereo, fully balanced
Power requirements: None
Bottom surface: Rubberized
Range: Off - 0dB damping
Dimensions: Top W: 1.77", Bottom W: 2.36", H: 1.97"